Towel Day Celebration
Don't panic. Do you know where your towel is?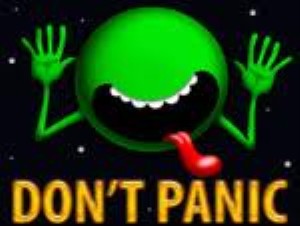 If you do, then you must be a really hoopy frood.
Today is the day fans around the globe celebrate the works of science-fiction and comedy writer Douglas Adams. Adams was an English author responsible for several best selling titles, but his most well known book is The Hitchhiker's Guide to the Galaxy.